Two of Kim's pieces from The Tenderly Project, "Tenderly, Cheryl" and "When, America?" are featured in an online exhibition called "Response", at Kala Art Institute. Originally intended to display artwork made in response to Kala's auction and everyone's experiences living through a pandemic, the show soon expanded to become a way for artists to express themselves and respond to the Black Lives Matter movement and corresponding protests earlier this year.
"Tenderly, Cheryl" features a portrait of Cheryl, who was experiencing homelessness at the time of the pandemic. As patients in New York and elsewhere were brought to hospital tents for treatment, Cheryl also relied on a tent for survival. "When, America?" features the portraits of George Floyd, Breonna Taylor, and Ahmaud Arbery, and asks the question, "When, America, will there be liberty and justice for all?"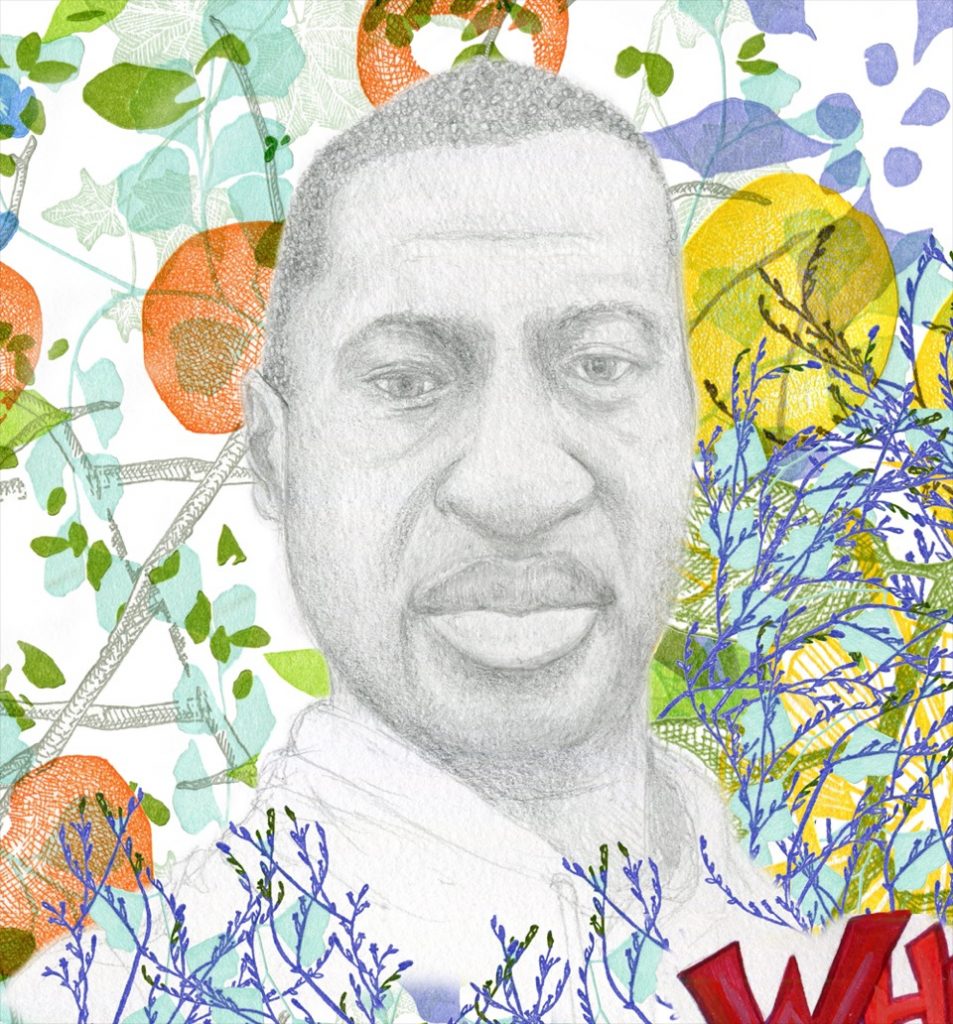 The Tenderly Project is a meditation on the sacred beauty and value of each being. (Not all subjects of the Tenderly Project will be people.) Each poster features a representation of someone, along with the word "Tenderly," interacting with a thick, jumbled tangle of plants and flowers representing the chaotic, exuberant, too-much-to-comprehend fullness of life. The plants and flowers featured in the posters are from the makeready of the Painted Tongue Press card line.
In Kim's own words: "My personal intention is to draw while in a state of prayerful contemplation of the sacred beauty and dignity of the being and a desire for their wellness or healing, extending to other beings whose lives are touched by or parallel their own. My social intention is to share the finished art with others to nurture a collective awareness of holding that being, as well as others with shared experiences, tenderly in our thoughts, behaviors, laws, programs, and institutions, as a necessary component of supporting justice and peace in our world."
For Kala's "Response" show, artists were asked for names of organizations they would like to support; Kim specified the Equal Justice Initiative (EJI), an organization that works to end mass incarceration and to protect the basic human rights of the most vulnerable people in America.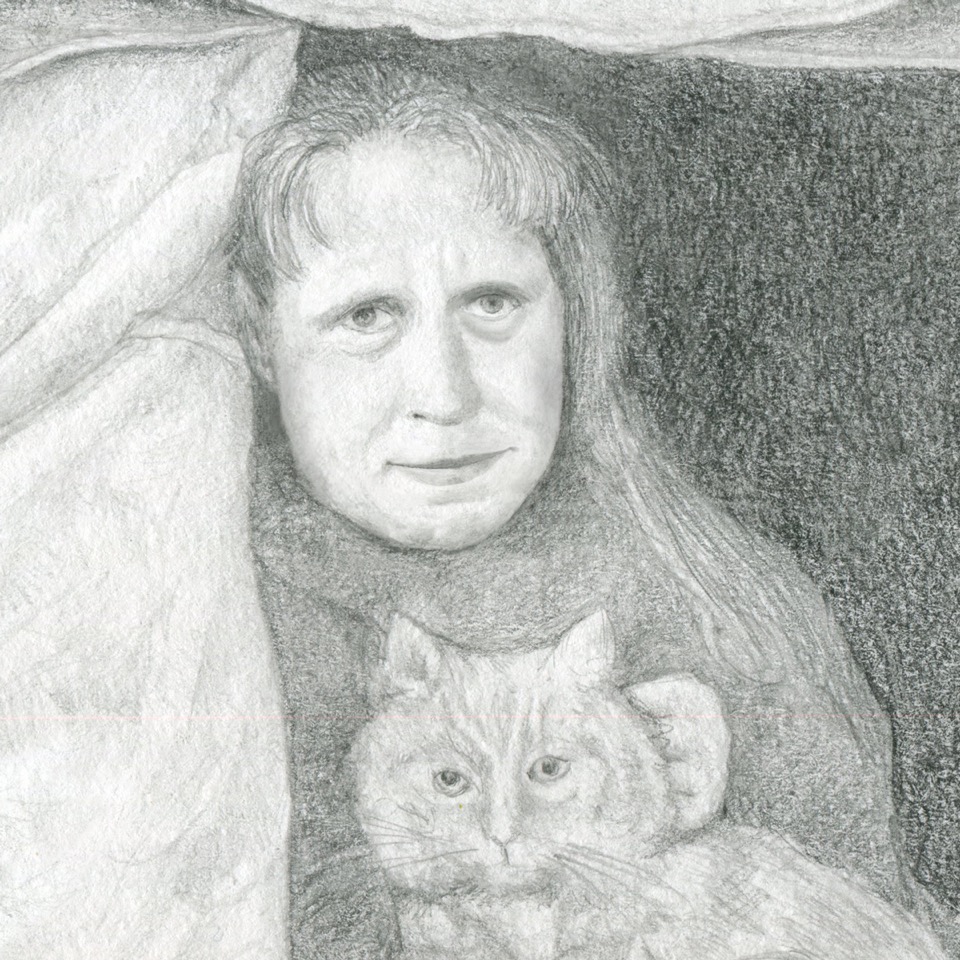 We are offering digital prints of pieces from The Tenderly Project for sale: "Tenderly, Cheryl", as well as the other posters in the Tenderly series are available for $50, plus shipping and sales tax if applicable. They are archival digital prints on Entrada 100% cotton paper, signed by the artist, sold unframed, size 9.5 x 12". The people depicted in the image, who have also often shared their personal stories, will receive 20% of the amount you offer. The "When, America?" poster is available for the cost of shipping ($15) for those who donate to EJI. Send us proof of the donation (an email confirmation of the receipt); shipping can be paid to us via PayPal at info@paintedtonguepress.com or by check.
The amount suggested for The Tenderly Project posters covers materials, provides the studio with needed operating expenses, and pays the person who is the subject of the poster a small contribution. The artist does not take personal payment. If you feel moved to contribute more, the funds will be used in two ways: to provide a larger contribution to the person in the poster, and to support another of Kim's projects, Justice Conversation, by paying for writers, artists, and website maintenance. Justice Conversation holds that love is the foundation of justice, and there are pragmatic ways to structure our families, communities, and countries around that concept. The amount requested for "When, America?" covers only shipping costs. If any extra is received, it will be donated to EJI.
You can read the stories corresponding to each piece on Kim's blog, and you can learn more about Kala's exhibit here.