A busy day at Painted Tongue Studios! Liz prints "Right to Remain Human" wallet cards.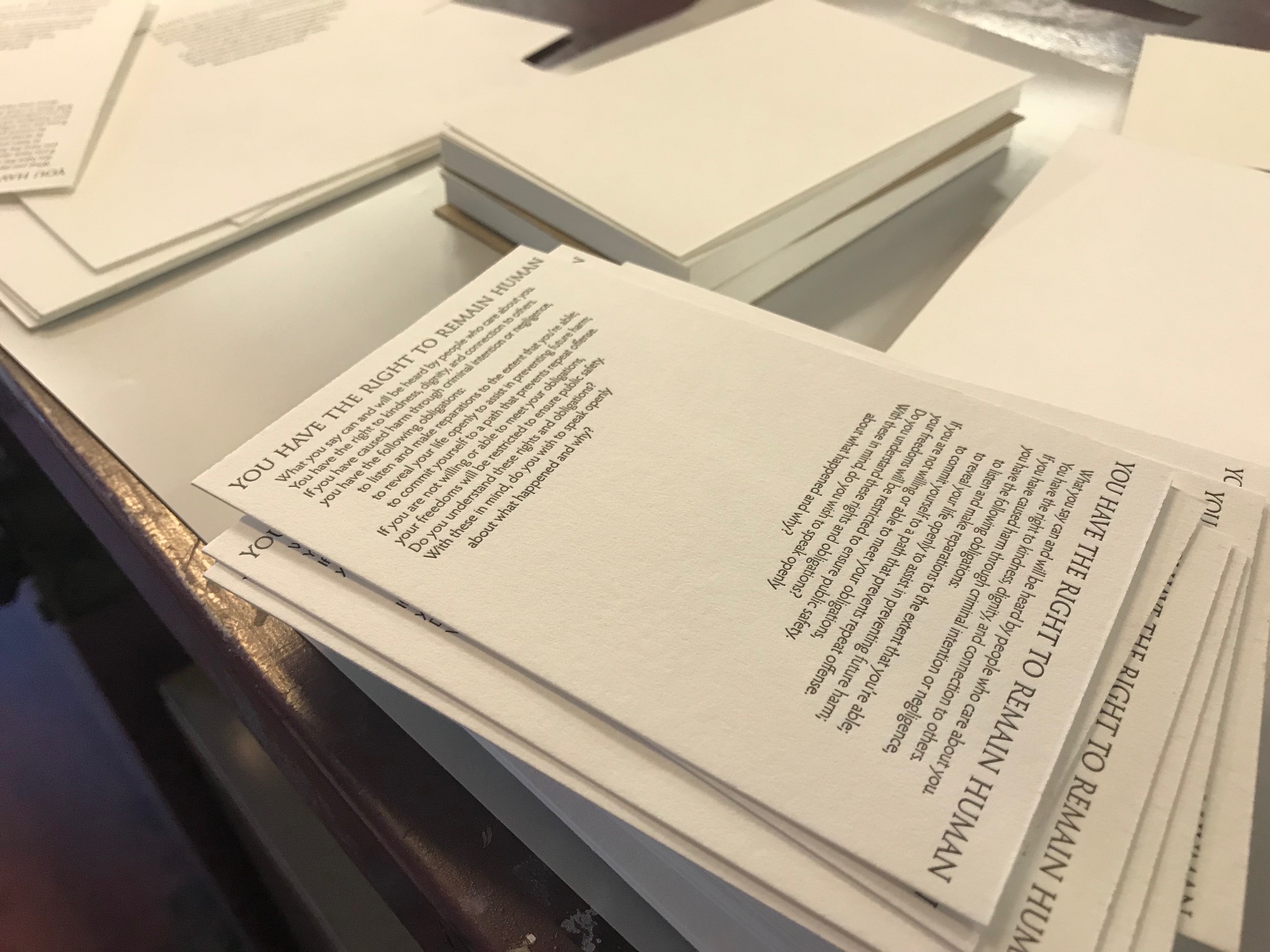 Meanwhile Mitsuko gets together a large card order.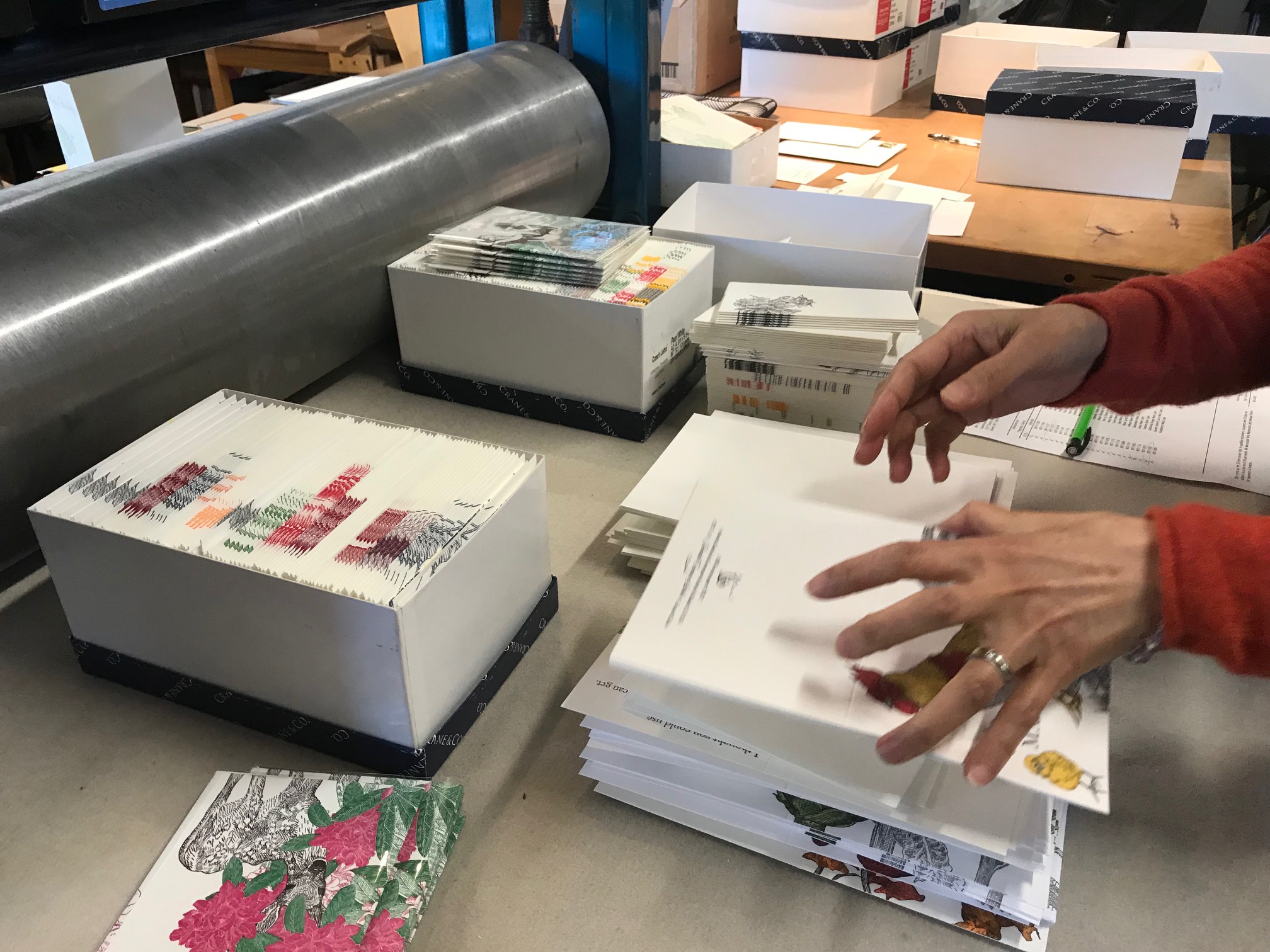 Our brilliant printer Bettina works on the Heidelberg to print cards; this is the first color pull of the Fig card.
And Kim edits photos of our card line to put up on our Etsy shop.