Halloween is upon us and we have some spooky (or maybe not so spooky) friends to celebrate the holiday with! If you should find yourself nodding, nearly napping, and hear a tapping, a gentle rapping, at your chamber door. . . .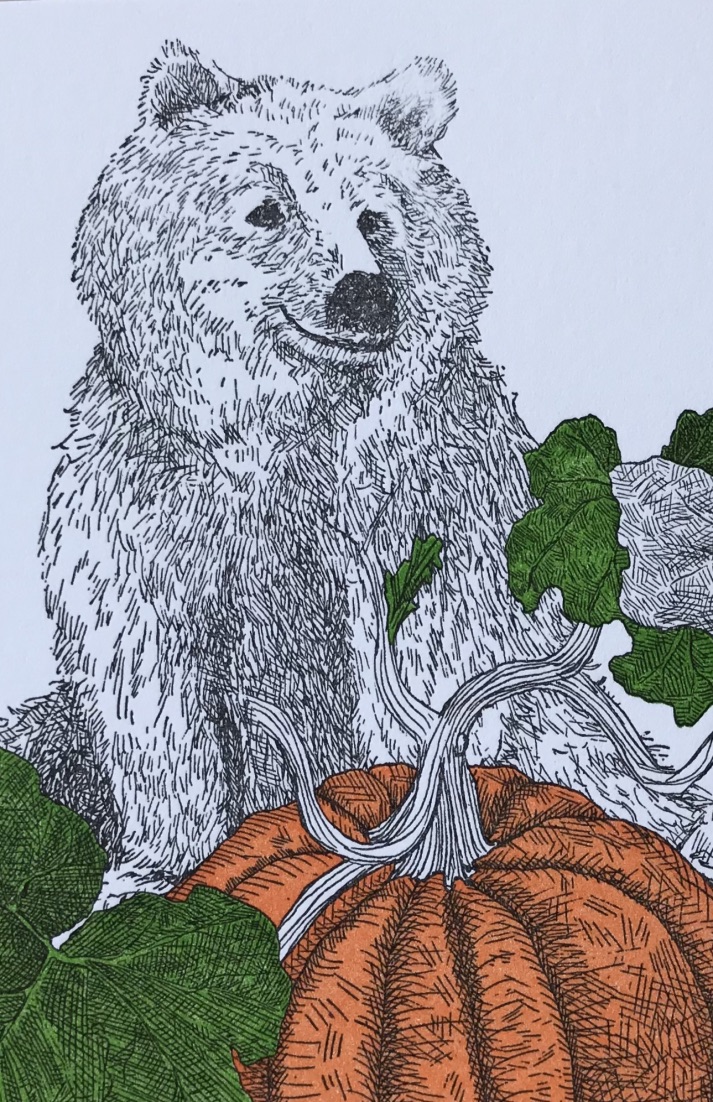 Open here I flung the shutter, when, with many a flirt and flutter,
In there stepped a stately Raven of the saintly days of yore. . .
Find these Halloween cards and more in our Etsy shop! Please note that orders at this point will not arrive in time for Halloween itself, but still make a fun addition to the Autumn season. The poetry is of course from The Raven by Edgar Allan Poe.