Since the Bay Area has been sheltering-in-place since mid-March, some of our reprints have had to be put on hold. At first, only essential businesses could be open, and much of our reprints were left on the table that week, mid-print. Everyone in non-essential businesses in the Bay Area retreated to their homes, and businesses didn't reopen for the next month and a half, in some cases longer. When we were able to reopen our Etsy shop in May, Kim was the only one coming to the studio, and what with her kids at home doing their schoolwork, most of her time has been spent filling card orders.
Beginning in August, we've finally been able to run the presses again! Prompted by some returning orders from stores and strong sales from Etsy, Kim has been doing lots of printing, replenishing depleted stock and reprinting the cards needed for more immediate orders. These Holly cards have been sitting on the table since March, needing only their last black print run. Finally, finally, our Merry Merry cardinals have been completed!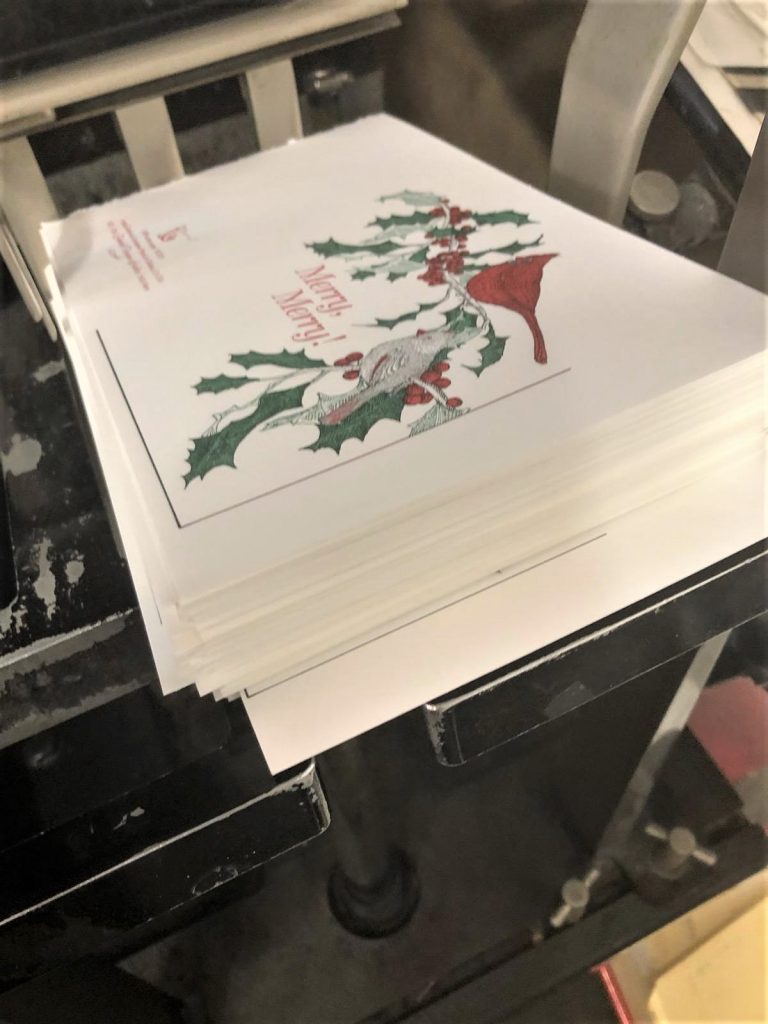 It's quite a weight off to complete these reprints, and it feels like a big step toward moving through the pandemic – like time is no longer standing in limbo. Life may be different going forward, but at least Painted Tongue Press is walking along.