Here are our new Fall/Winter cards for 2014.
Fig – Thinking of You
The gentle lamb rests peacefully sheltered beneath the low branches of a fig tree.
Corn – Abundant Thanks
Raccoons in the cornfield may not be a welcome sight to a farmer, but surely this little fellow is delighted with such autumn abundance!
Orange – The Sweetest and Happiest of Birthdays
Share the delicious fullness of anticipation for the next year ahead of you.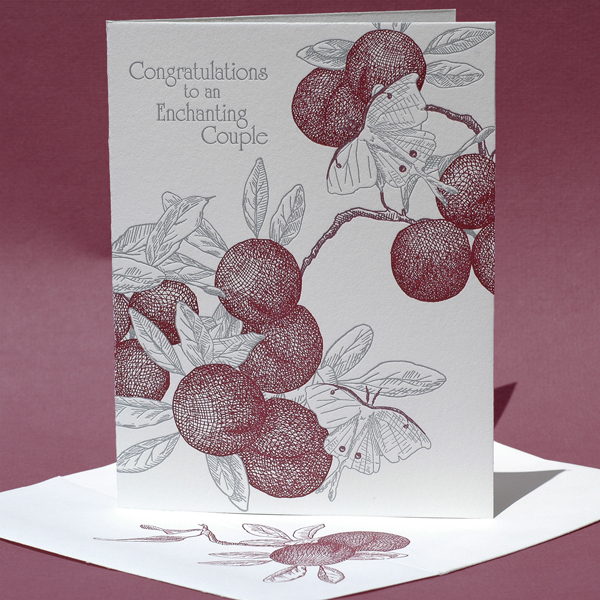 Plum – Congratulations to an Enchanting Couple
Bring cool silvery elegance to your favorite winter wedding couple.
Turnip – Thank You
Mr. Groundhog is so grateful, it shows on his face – and in his hands, and before his feet. Such an embarrassment of riches!
Pussy Willow – With Sympathy
The sparrow lifts gently away beyond the soft bloom of pussy willows.
Redwood – Happy Birthday
The majestic redwood with a sweet-faced bear cub. Nothing sends birthday wishes quite like it!
Save
Save